The Marigold scarf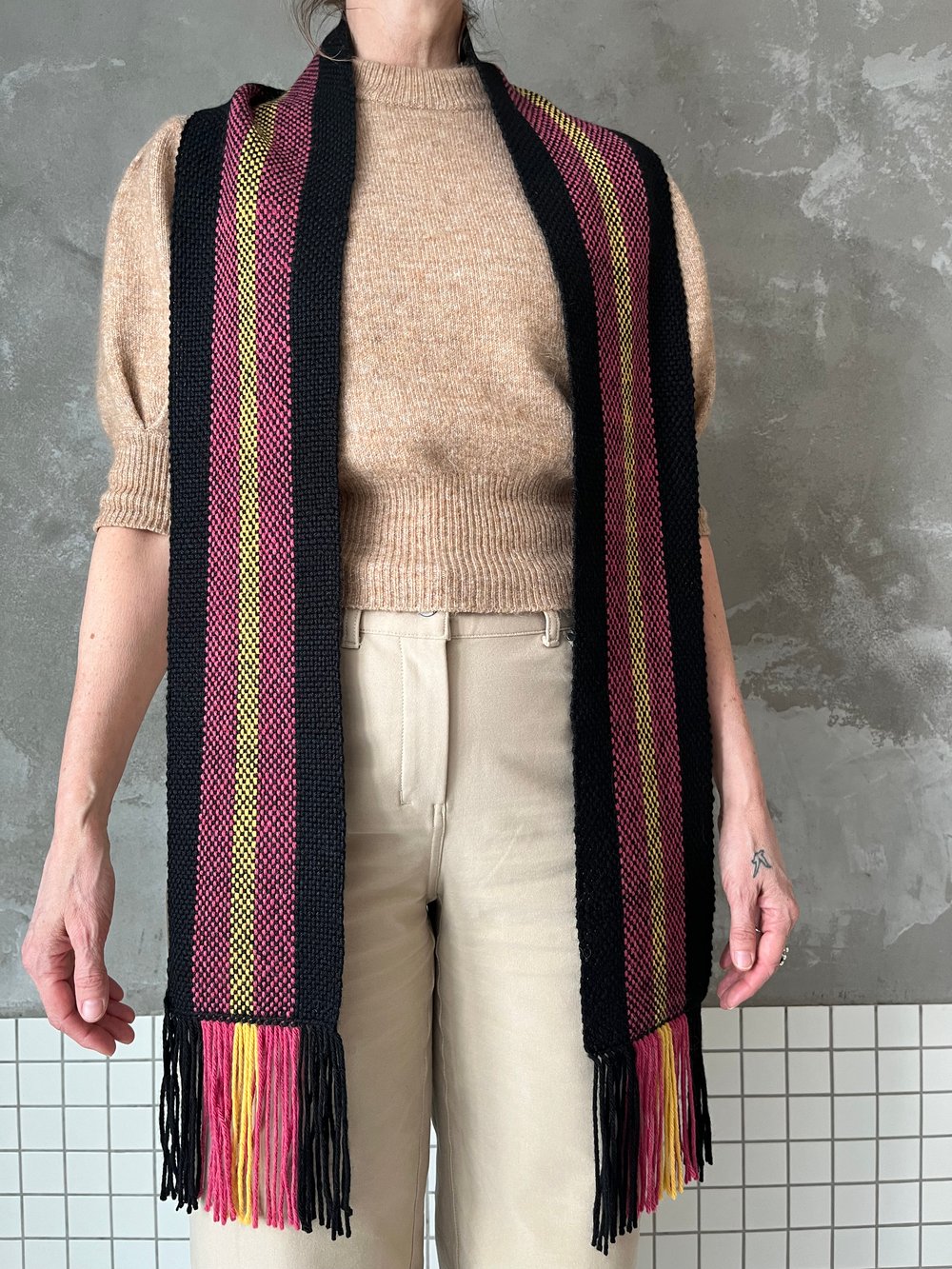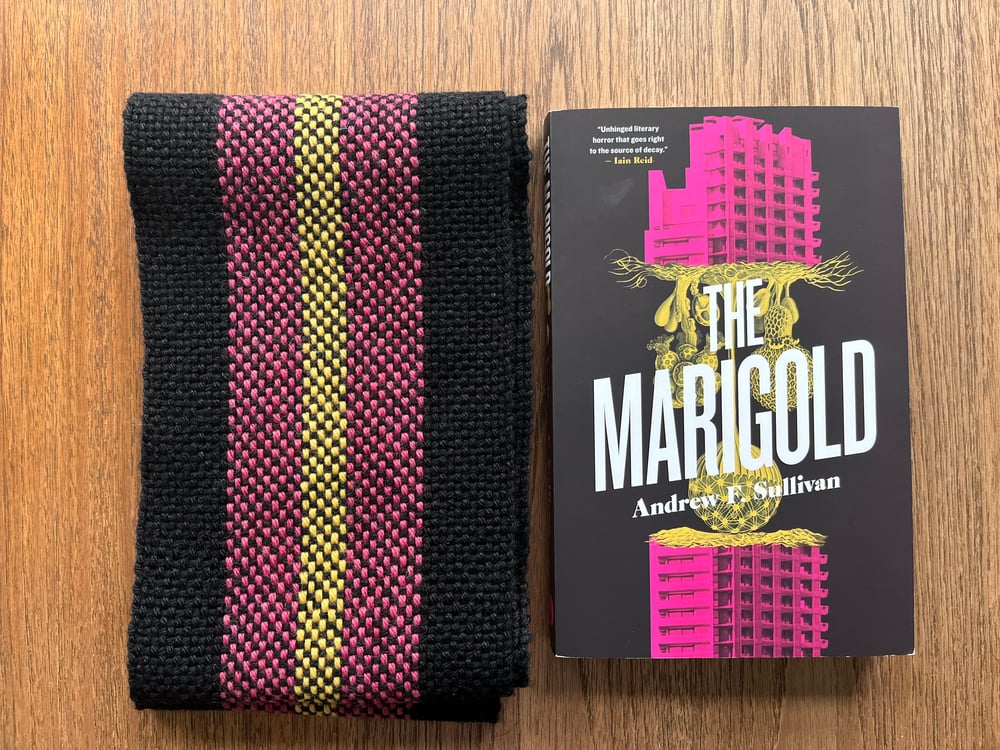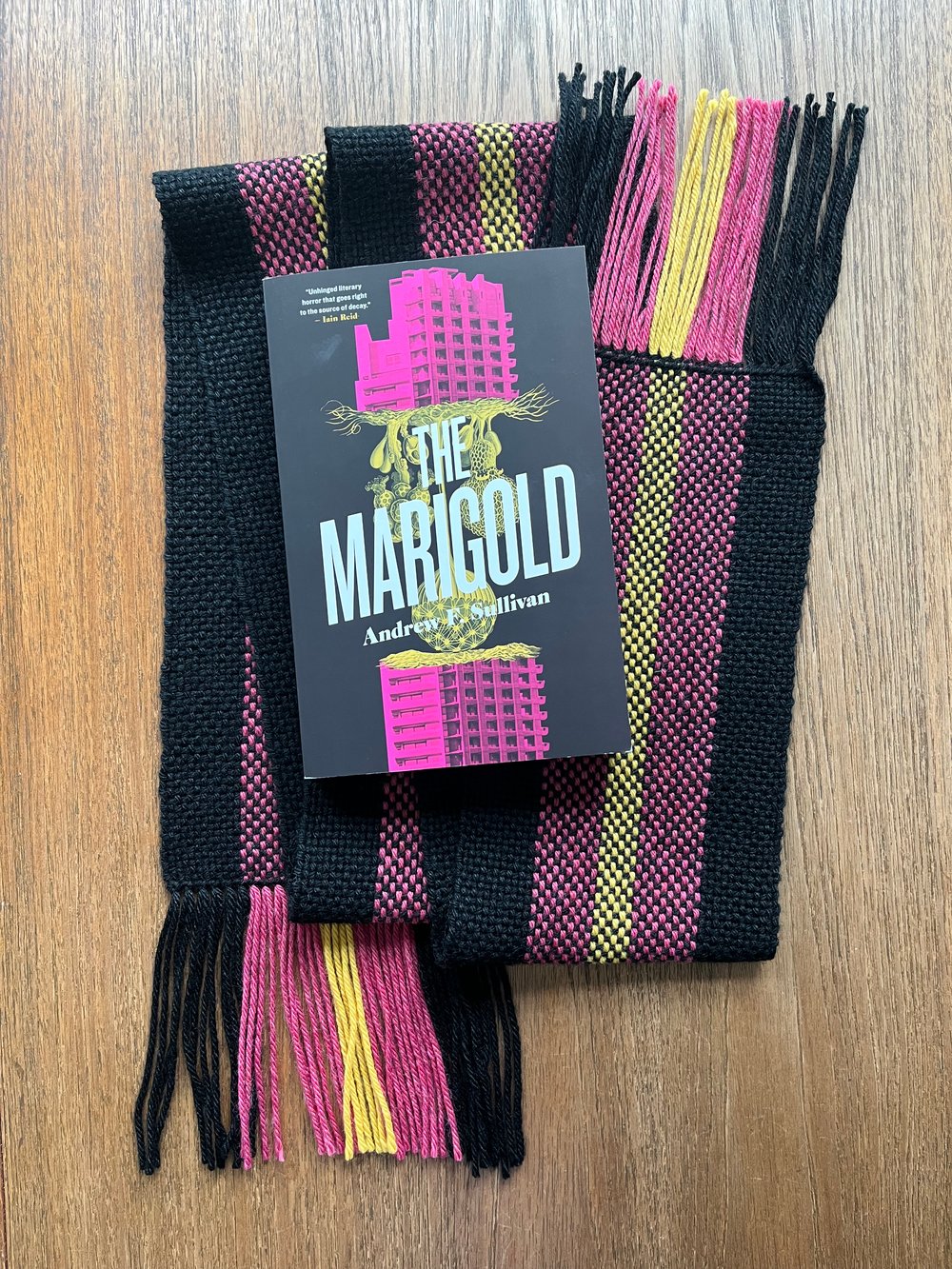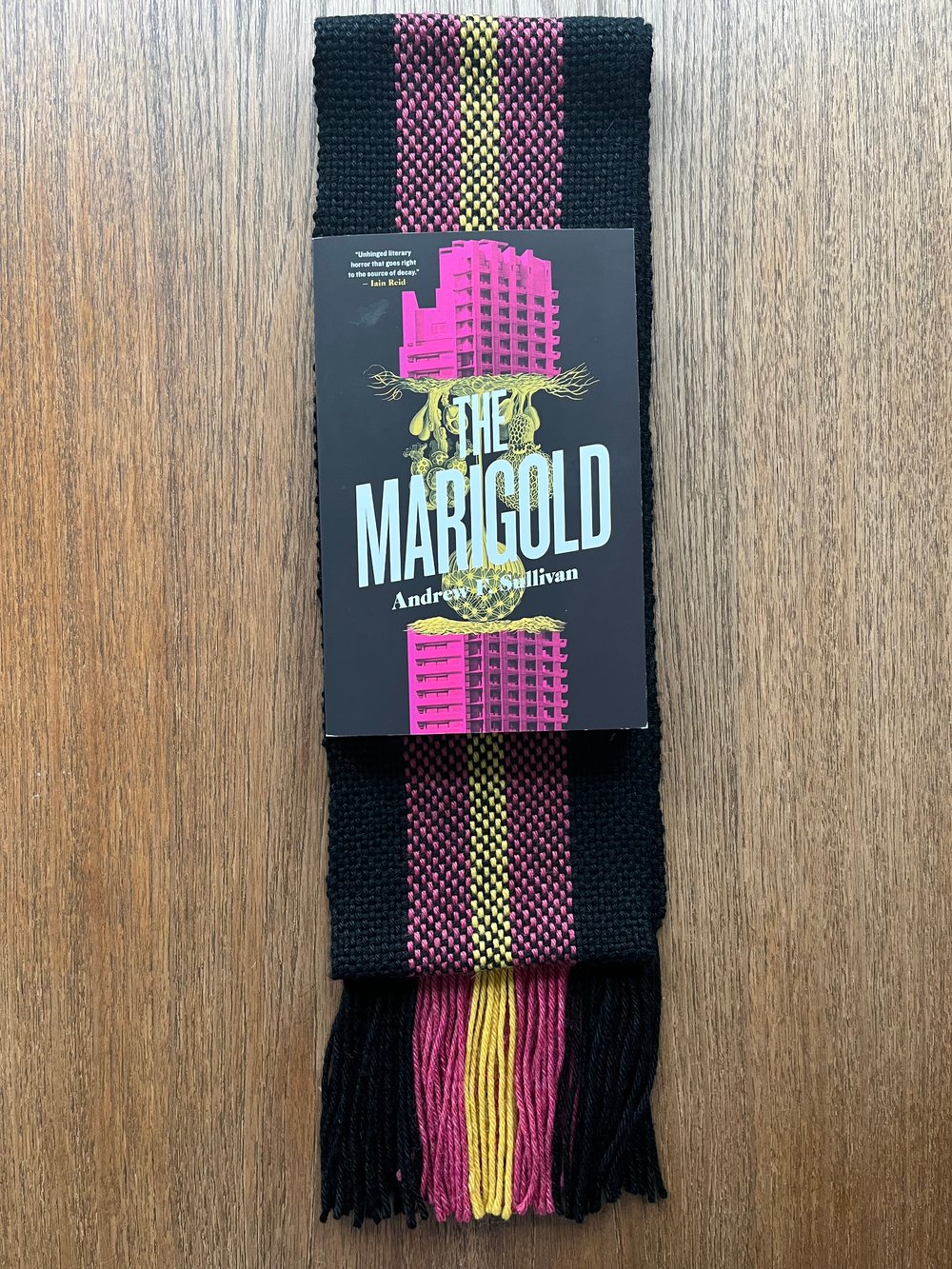 A 67 x 6 inch scarf made by J on a rigid heddle loom with wool and acrylic blends in April, 2023.
Inspired by the excellent book "The Marigold," by Andrew F. Sullivan, available soon at your local independent bookstore.
One of a kind, one hundred and thirty-three Canadian dollars (plus tax if applicable and shipping).
Free delivery in Winnipeg, use discount code WINNIPEG