Gravity's Rainbow—Beyond the Zero scarf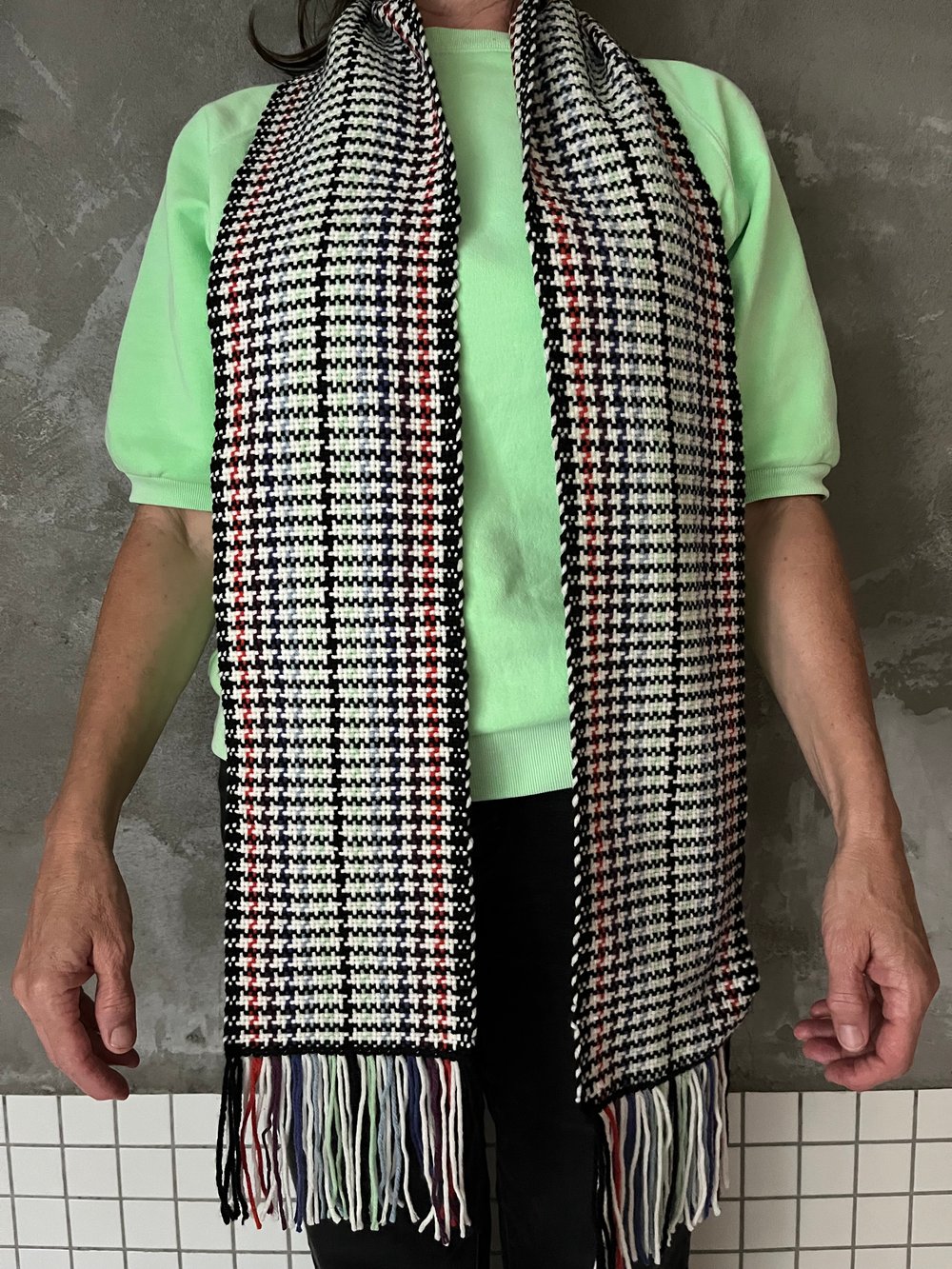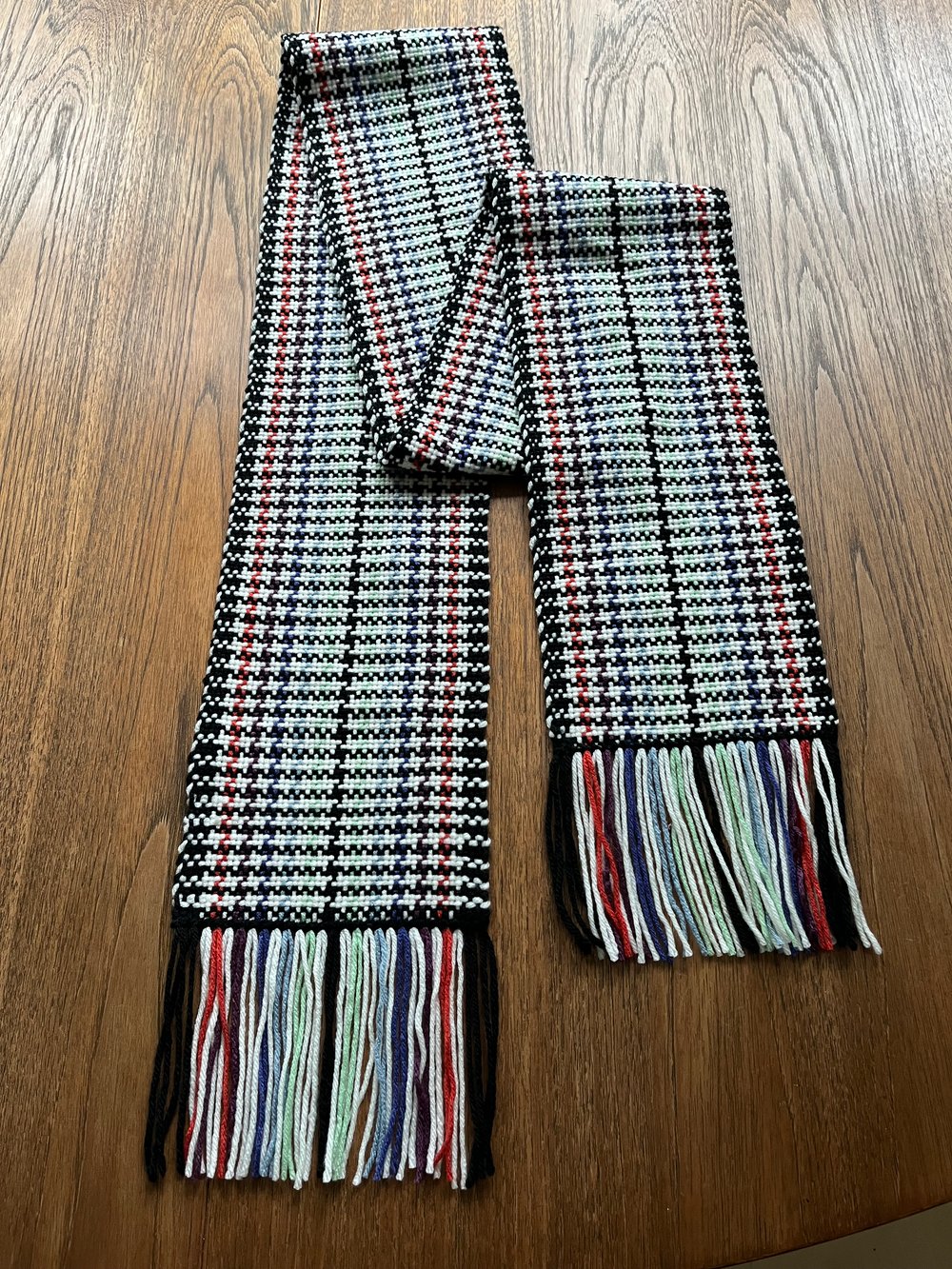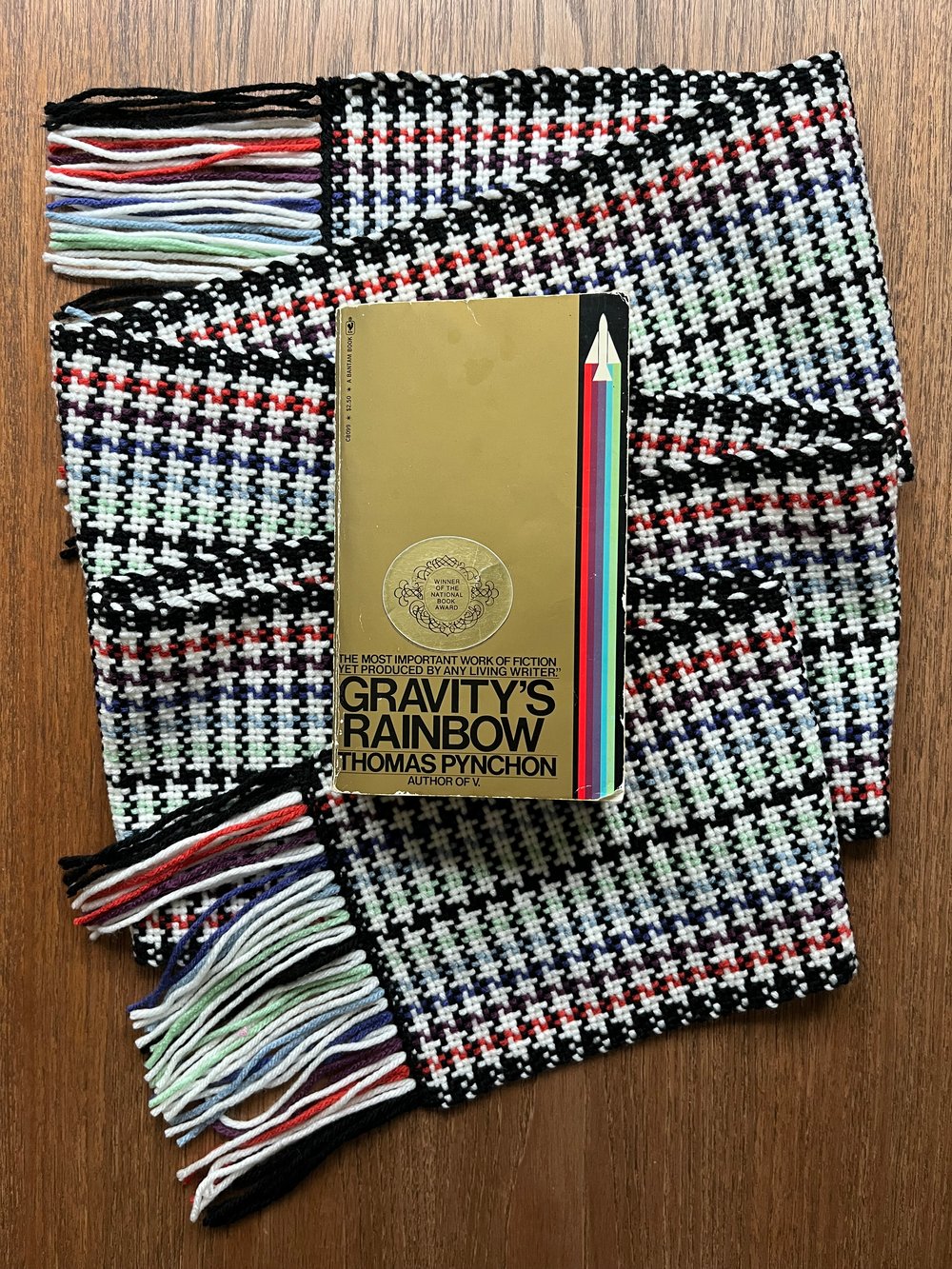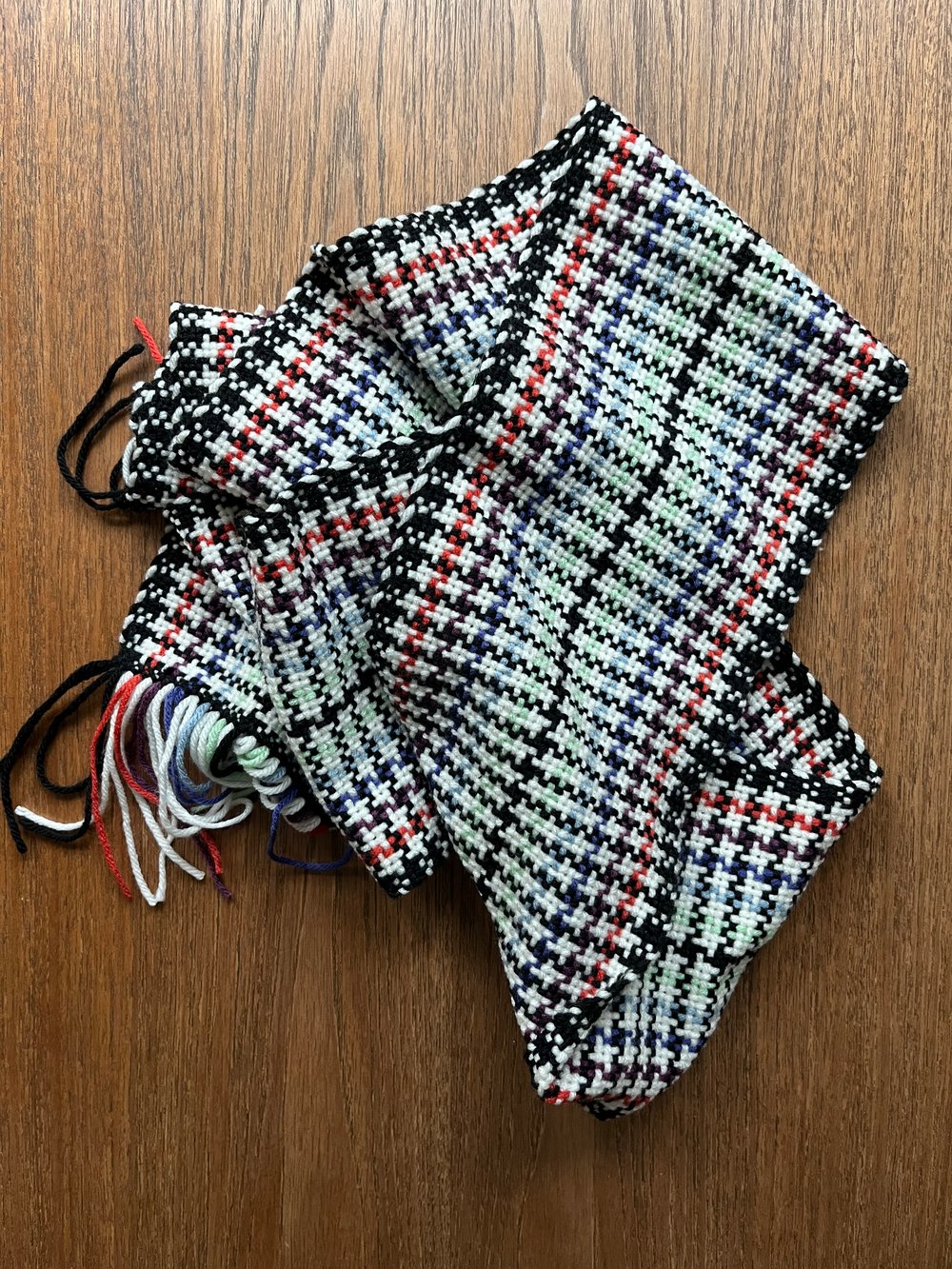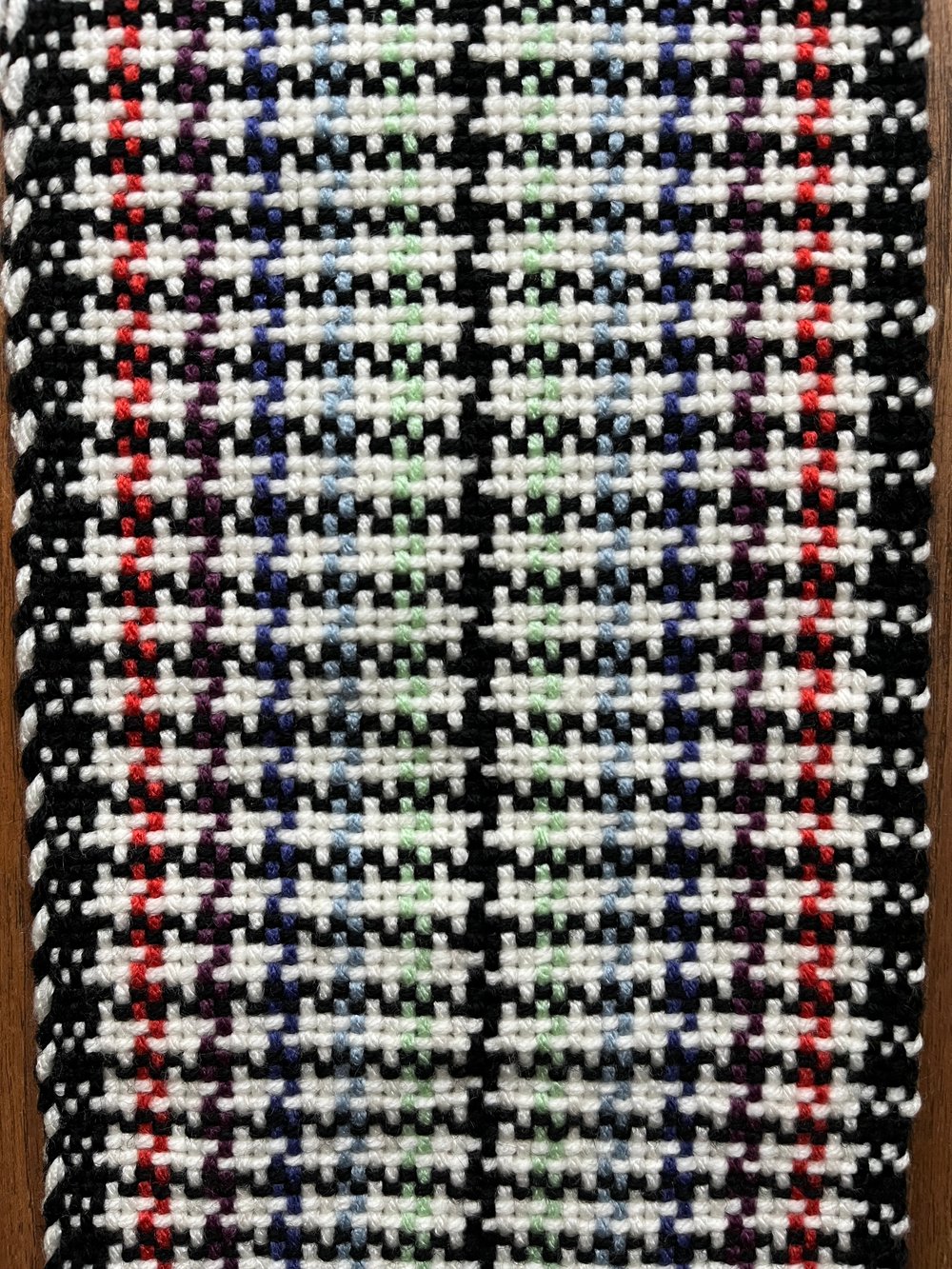 A vegan 66 x 6 inch scarf made with acrylics by me (J) on a rigid heddle loom in September, 2023.
Inspired by the first section of "Gravity's Rainbow," a novel by Thomas Pynchon.
One of a kind, one hundred and thirty-three Canadian dollars (plus tax if applicable, and shipping). Lifetime repair guarantee (my lifetime. I'm 50).
Free delivery in Winnipeg, use discount code WINNIPEG