Colour & Weave Phone Sleeper #5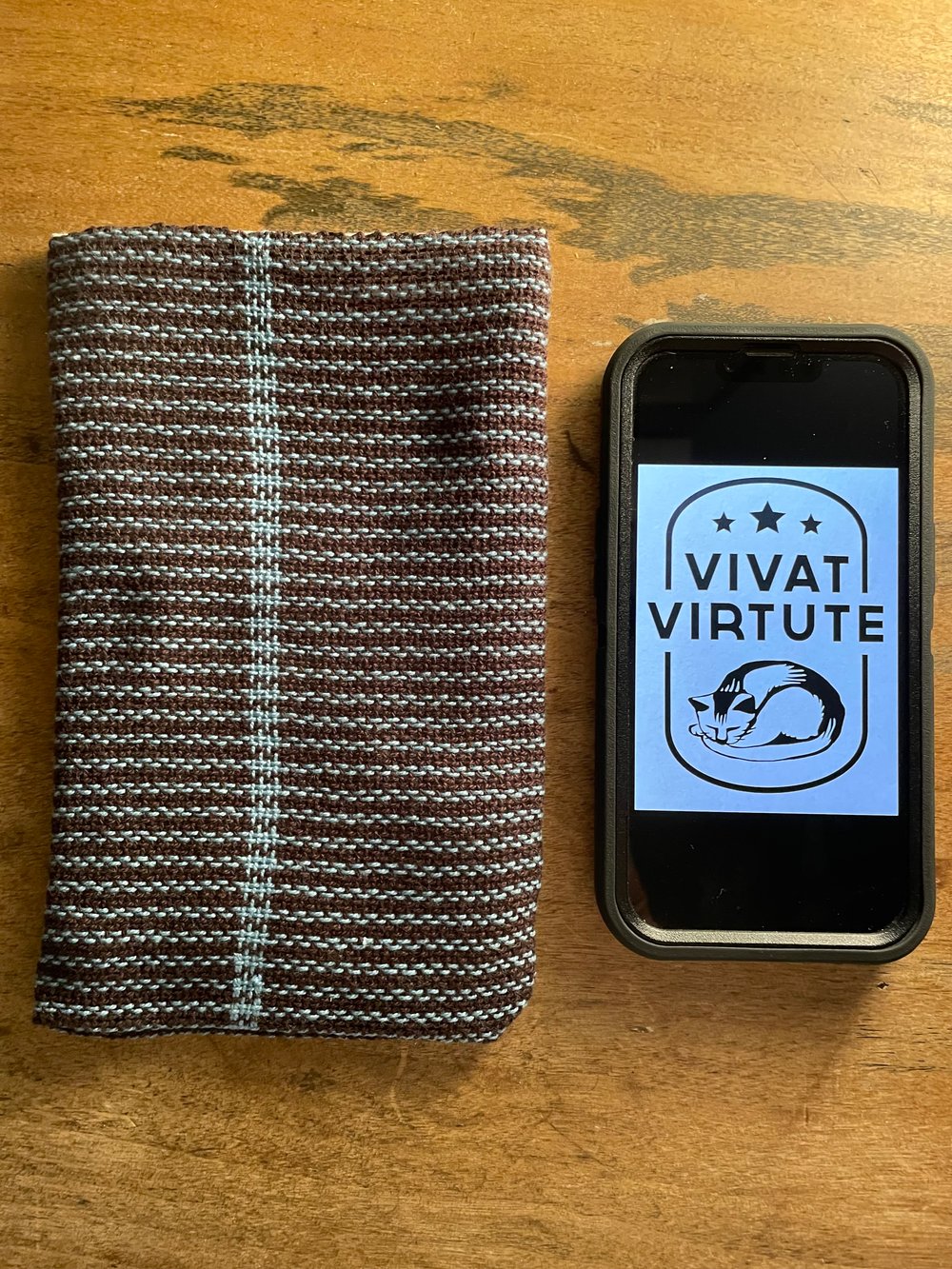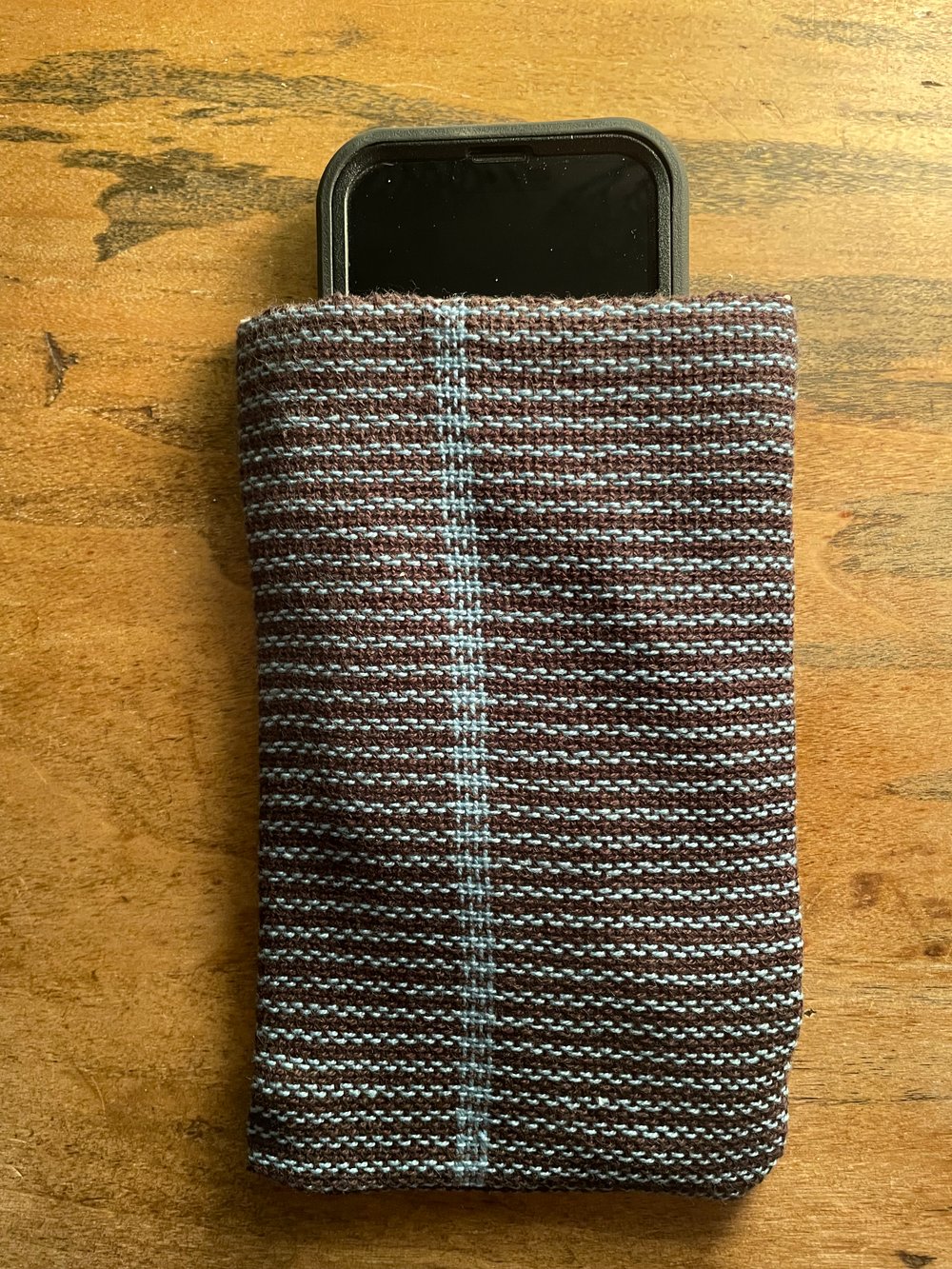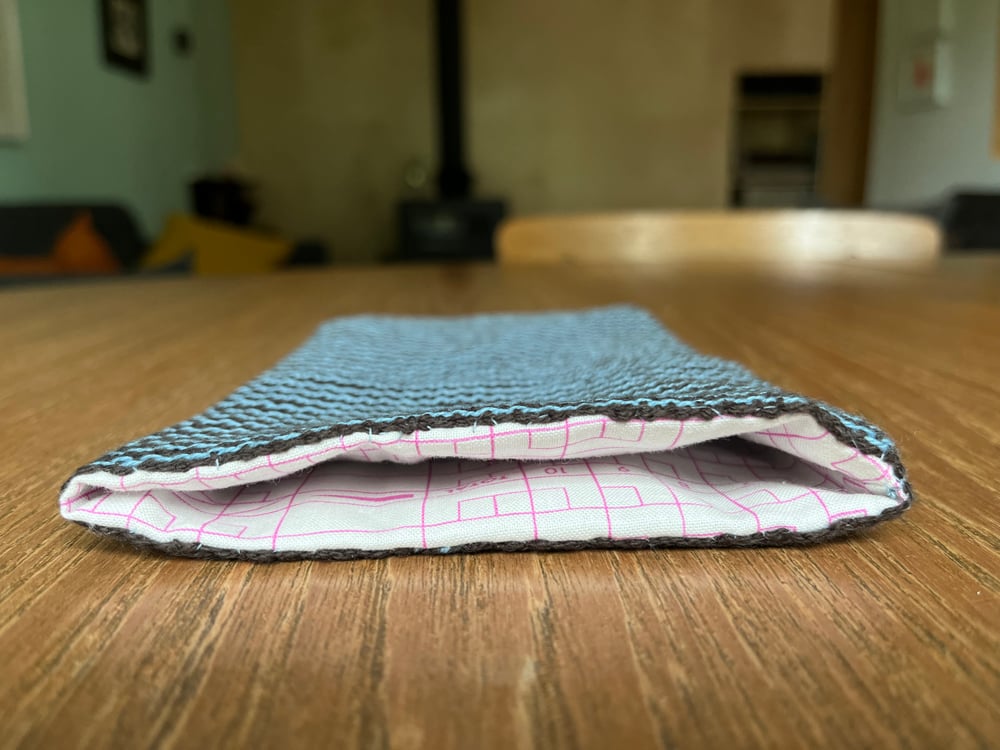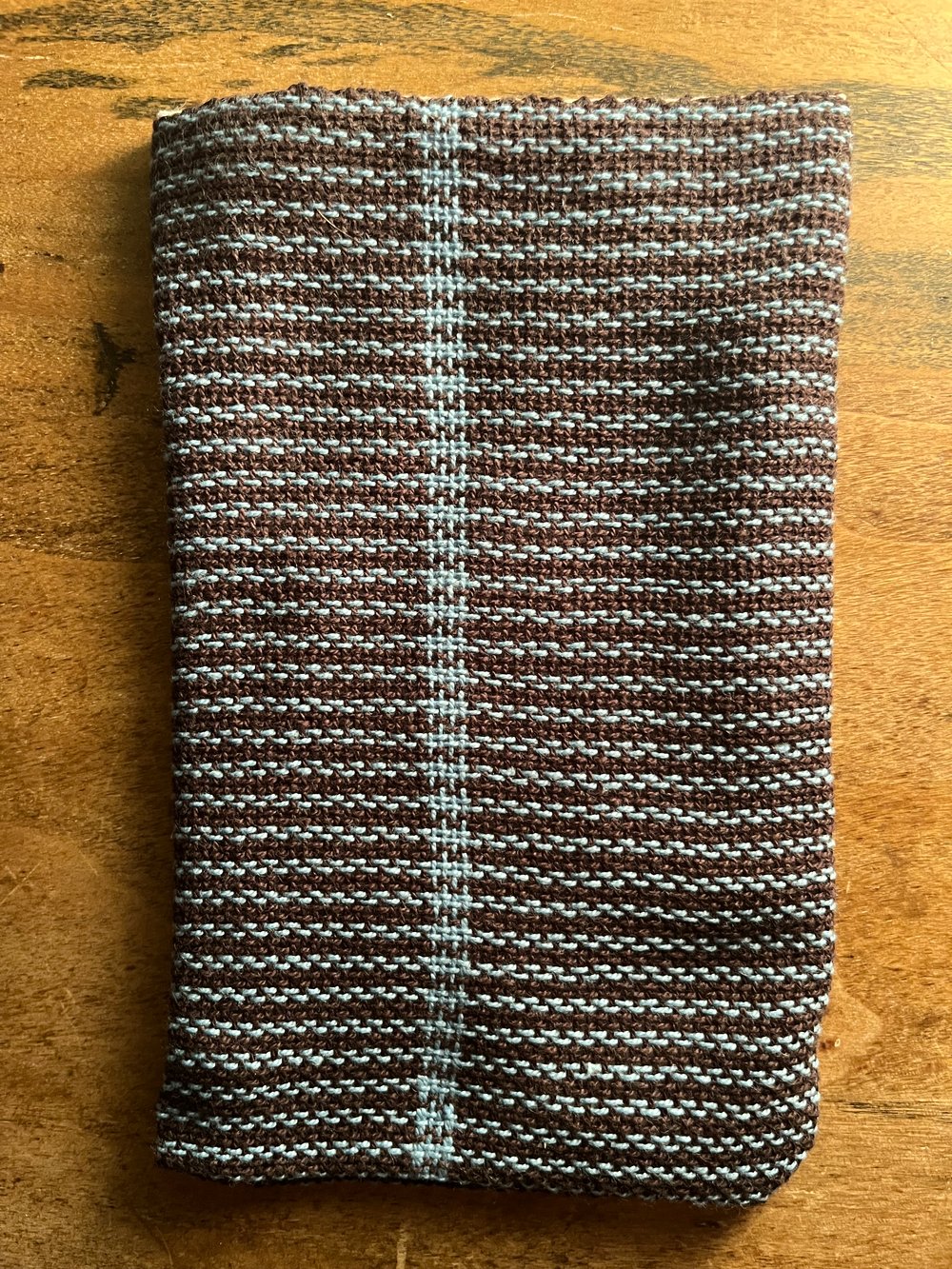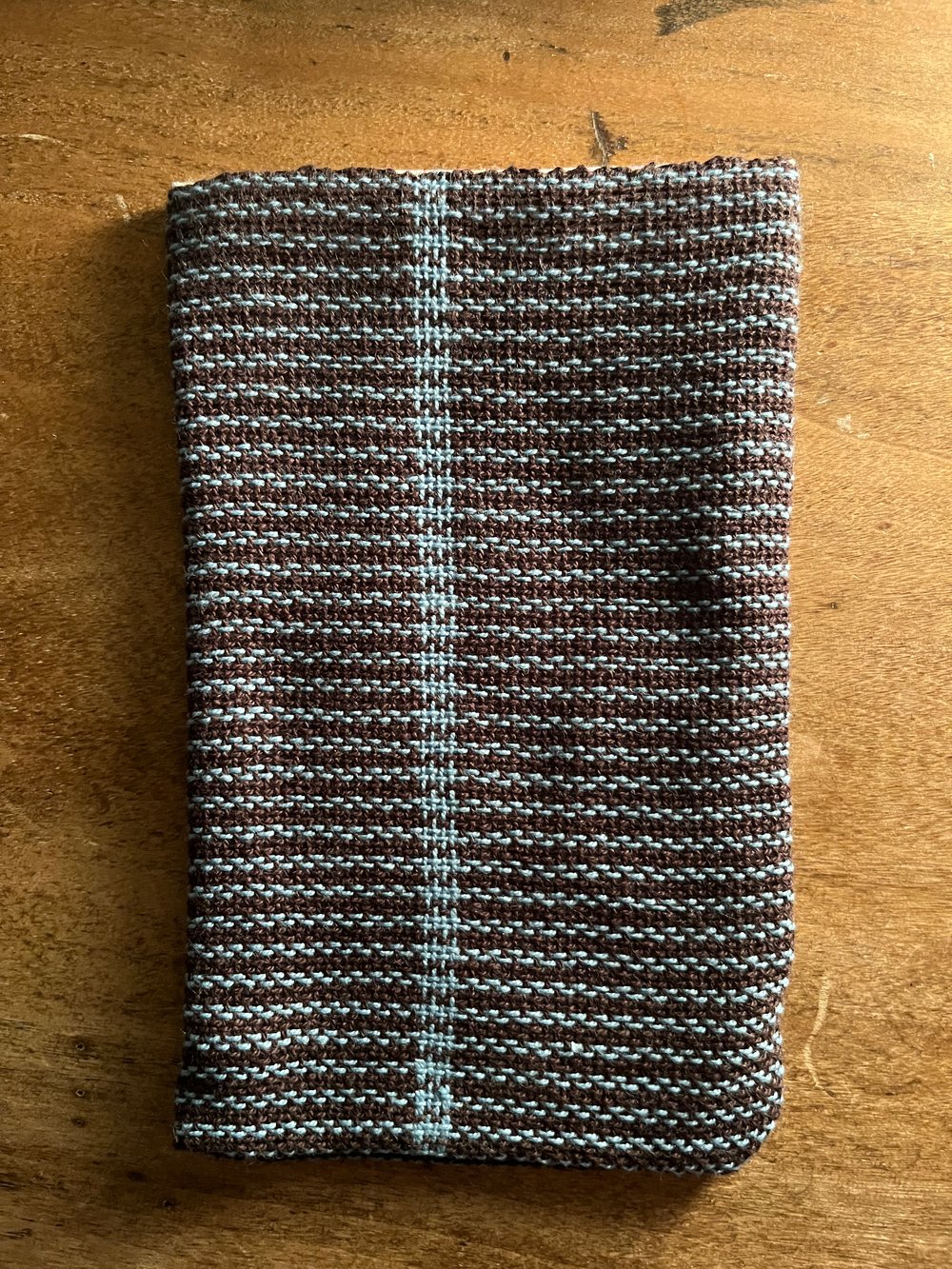 I notice you are typing pretty intensely with your thumbs over there, are you about to tweet your strident opposition to stand-up comedy and fruit that isn't in a pie? Remember: I alone understand your radical vision. The world is not ready for the truth. They will, in fact, murder you in the QTs. Maybe put the tweet in the drafts and your phone in your Phone Sleeper for a little while.
I (J) made this 5 x 7.5 inch vegan Phone Sleeper by weaving Brossard 2/8 cottons on an Ashford rigid heddle loom and sewed them together on our sewing machine (a Pfaff Smarter 160s), where I also made the soft cotton linings, and then hand-sewed them in with a needle and thread using a ladder stitch. Then I took their pictures, weighed and measured them to estimate shipping, and posted them here.
(pictured: iPhone 13 in a clunky case)
One of a kind, fifty-three Canadian dollars plus shipping and taxes if applicable. Lifetime repair warranty (my lifetime. I am 50 but feel older).
Free delivery in Winnipeg use discount code WINNIPEG