Cedar Sachet #1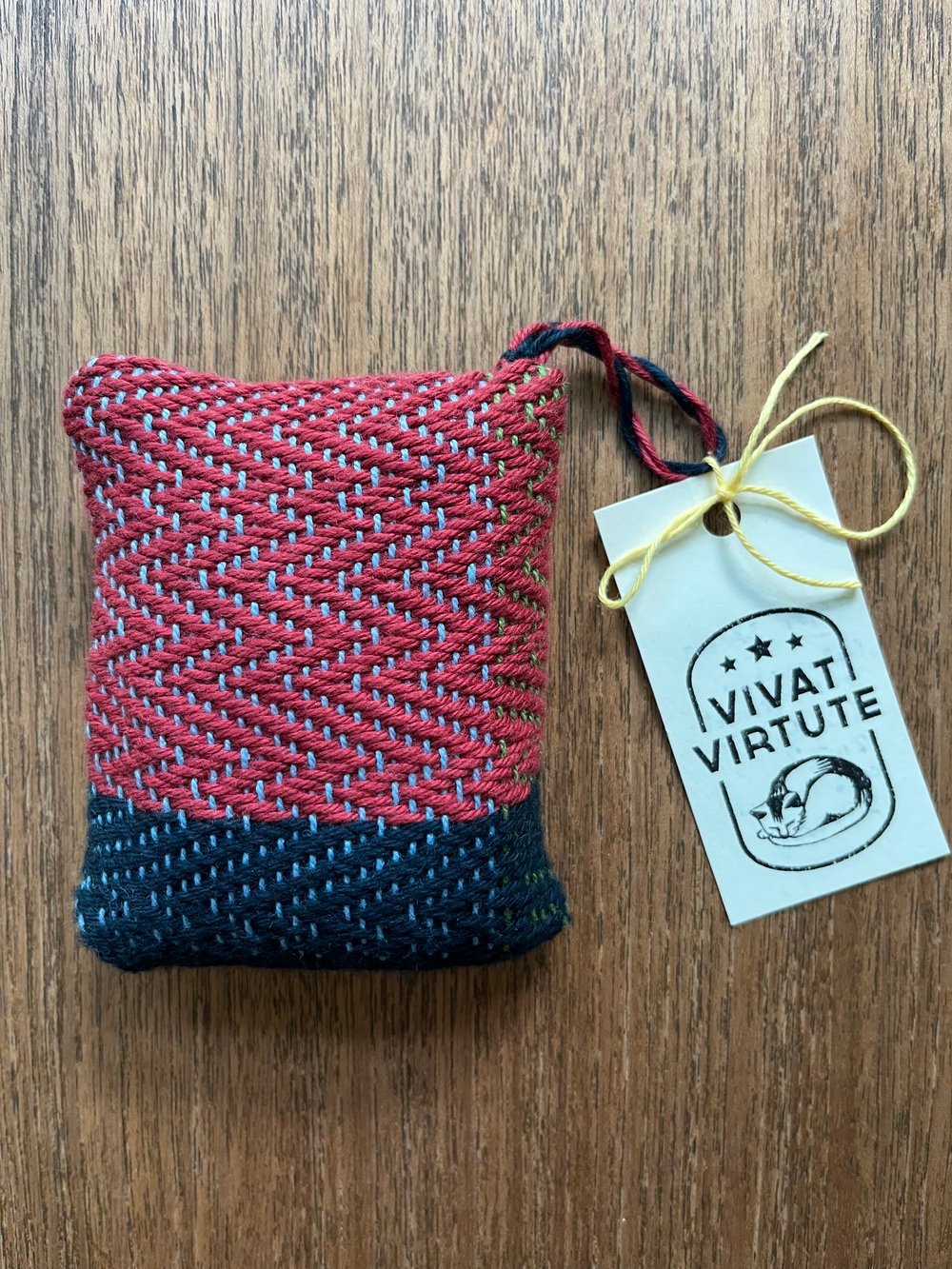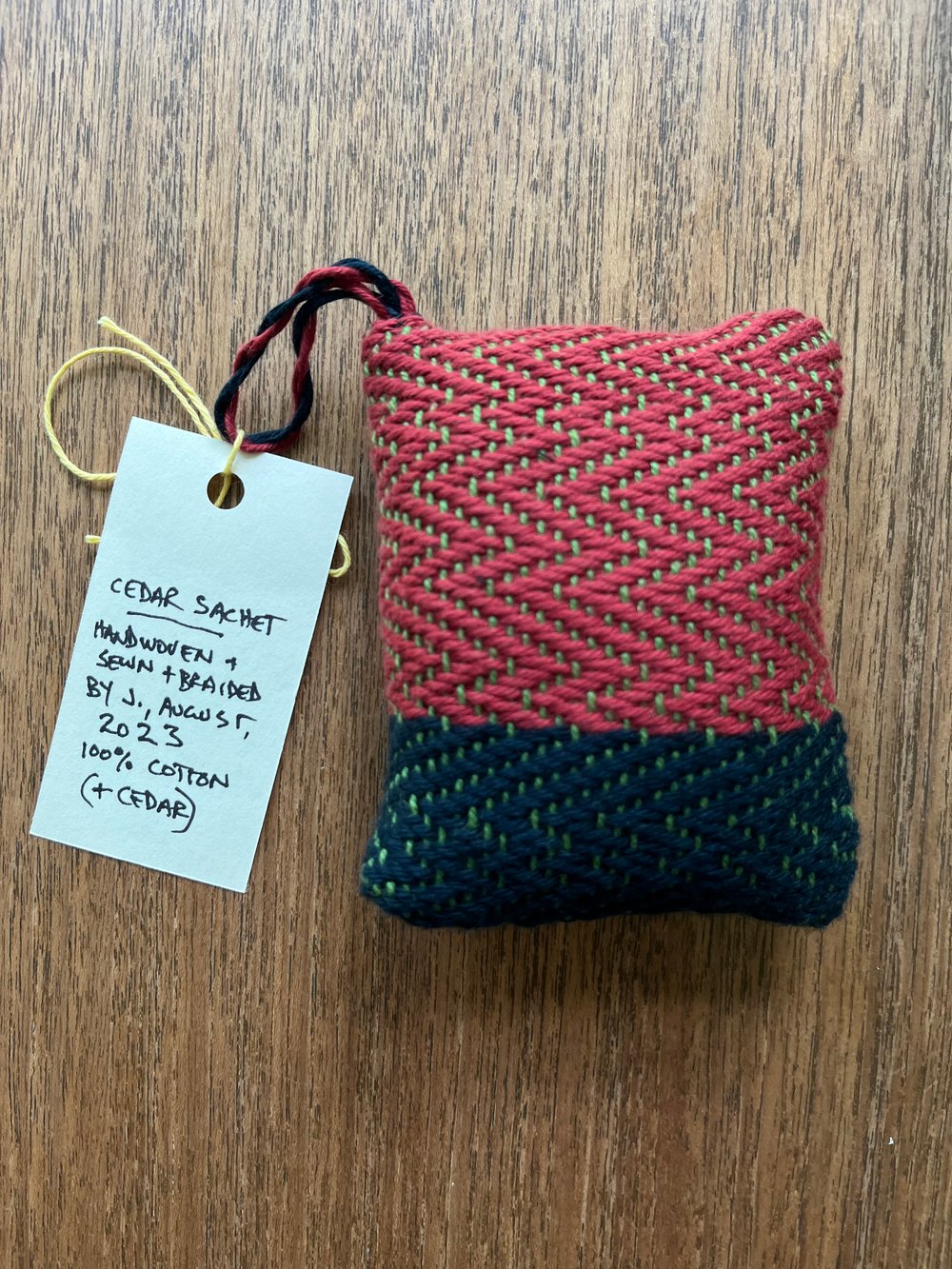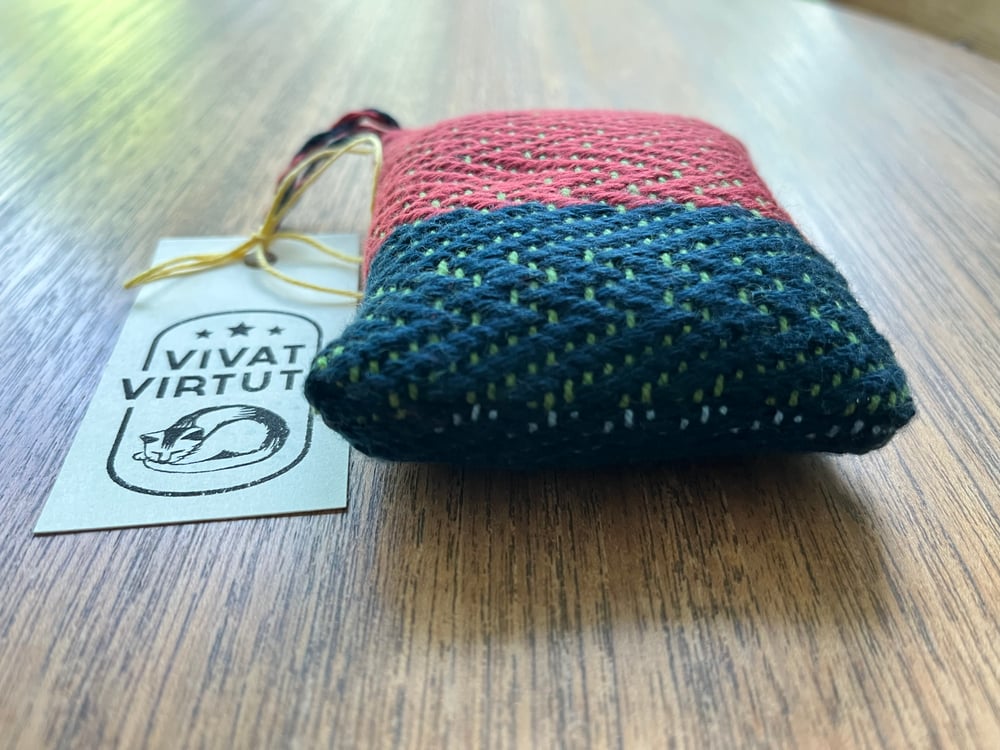 An aromatic cedar sachet to freshen and protect clothes in your closets or drawers.
Hand sewn, braided, and woven by me, J, on a 4-shaft Nilus Leclerc floor loom with 100% Brossard cotton, filled with cedar. 3 x 4 x 1.5 inches.
One of a kind, 23 Canadian dollars plus shipping (which may be around as much, to be honest) and taxes if applicable. Lifetime repair warranty (I'm already 50 years old though).
Free delivery in Winnipeg use discount code WINNIPEG