Birdseye Phone Sleeper #1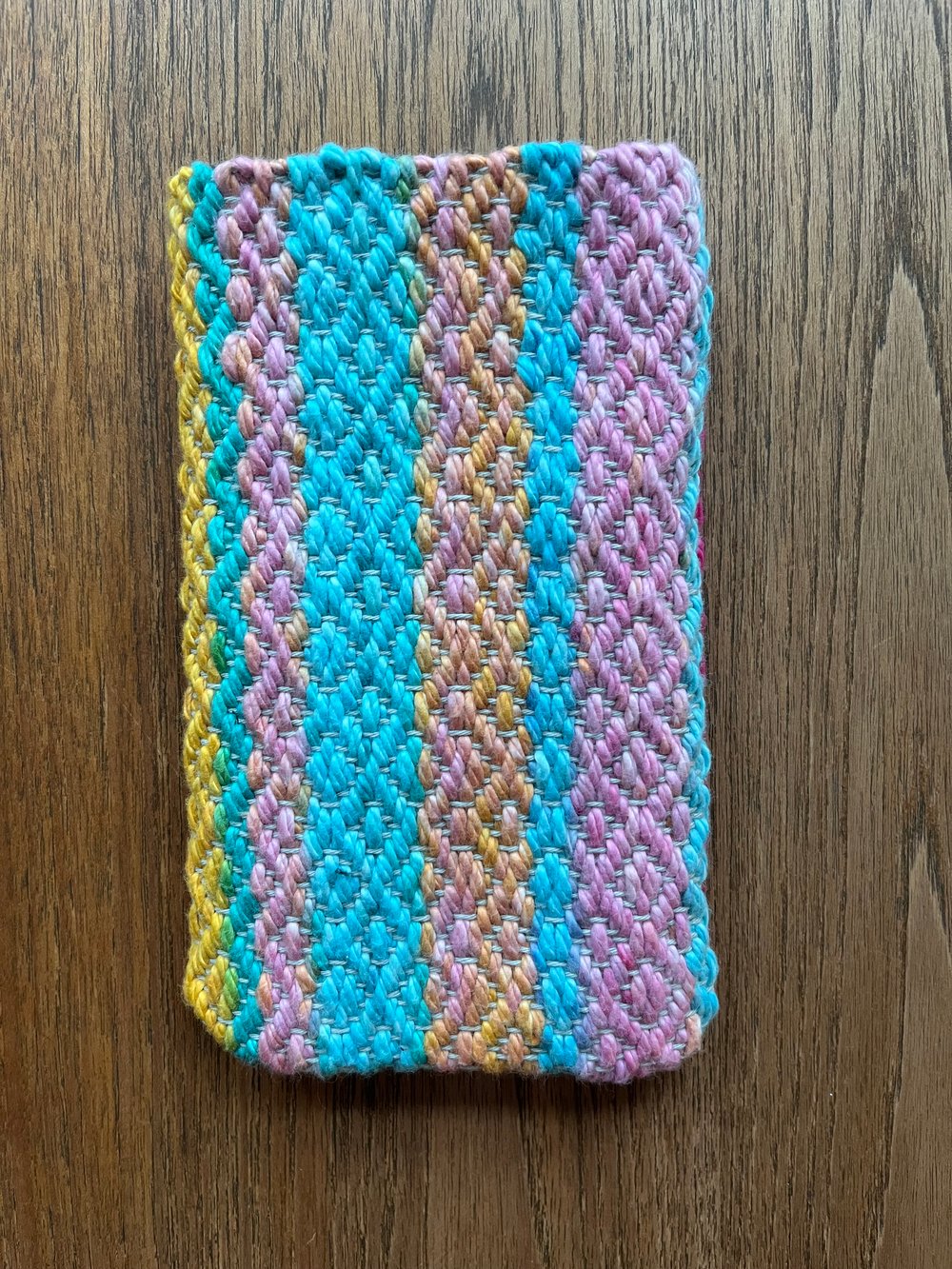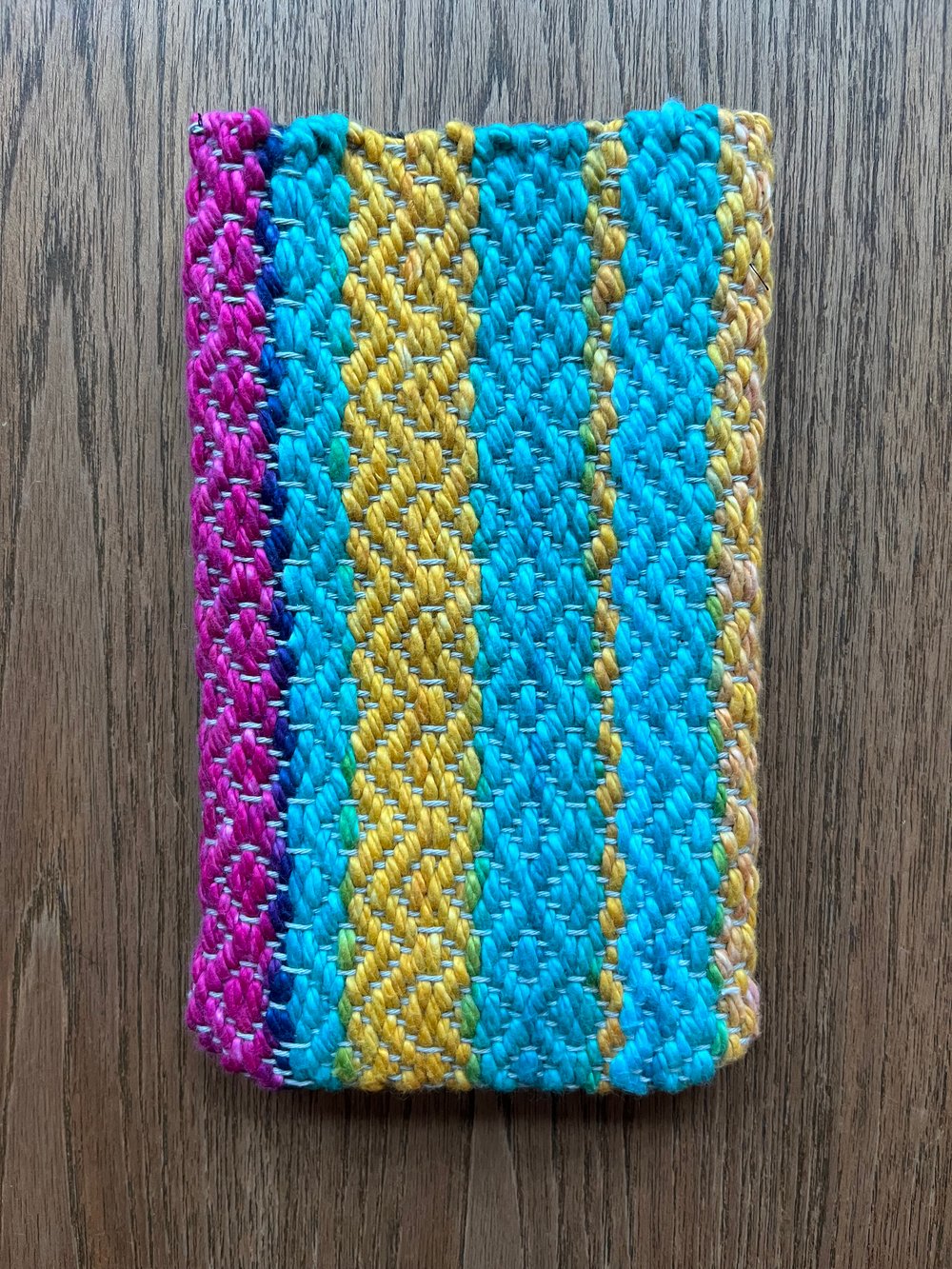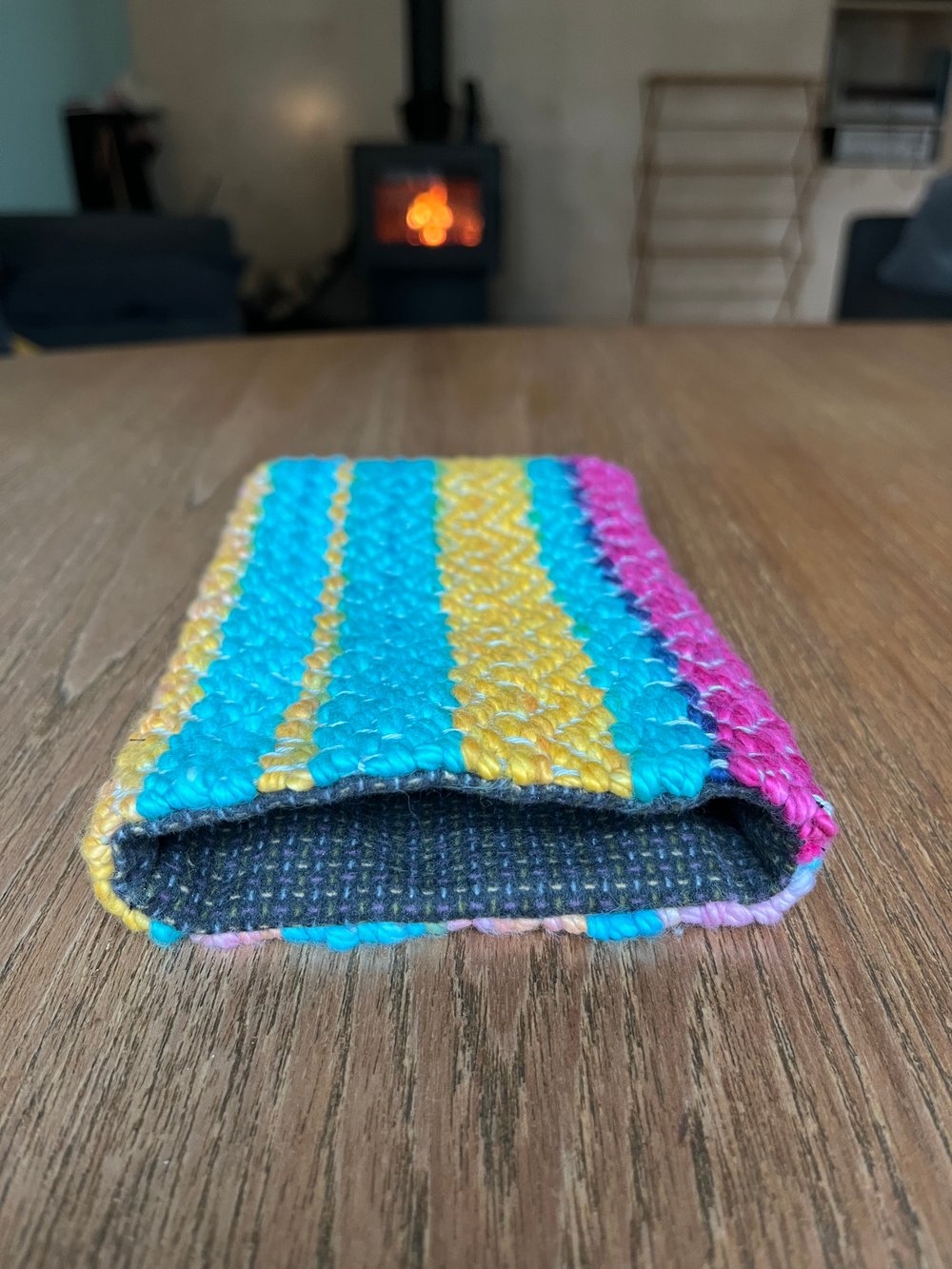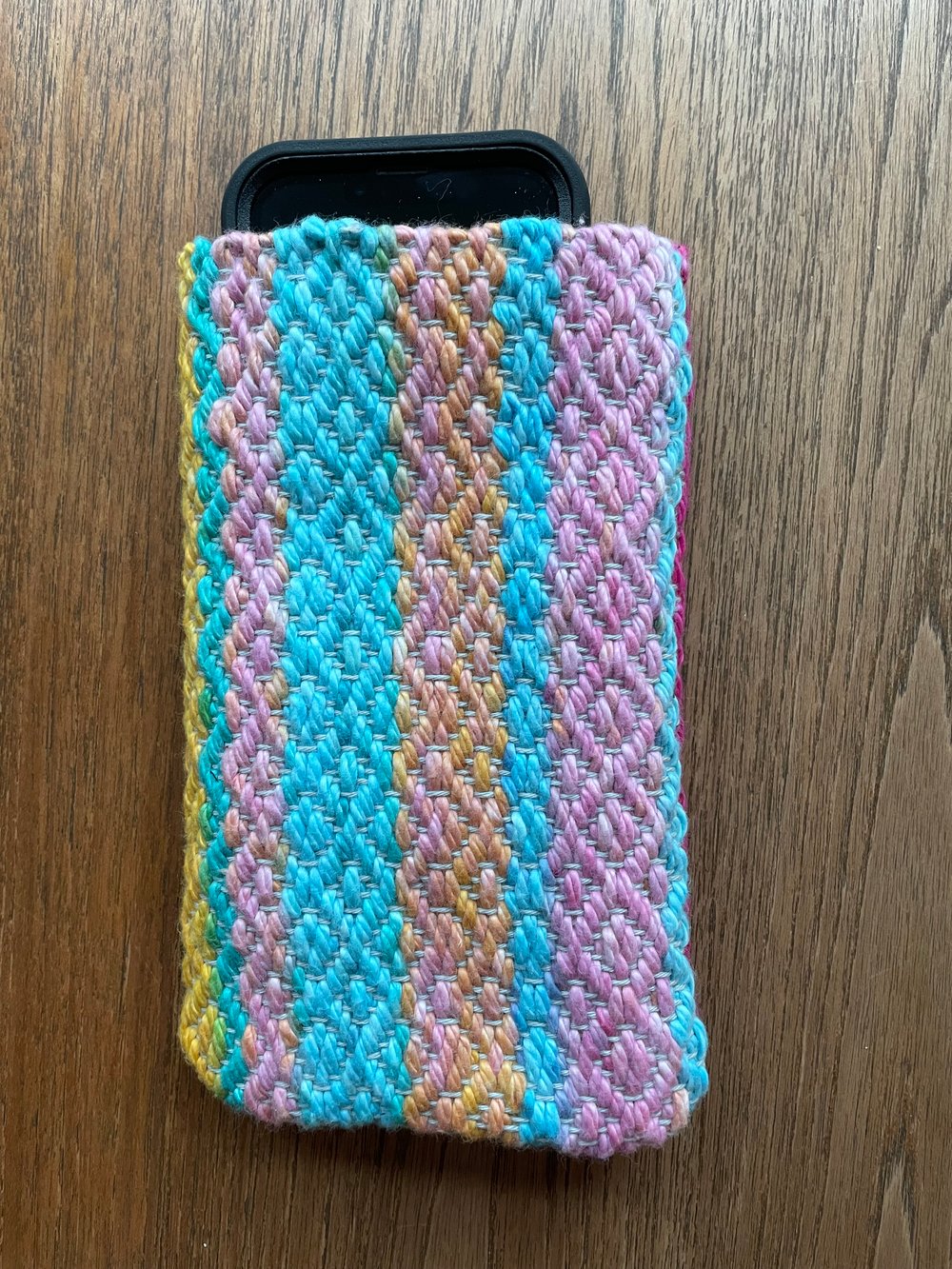 Hey what are you looking for on your phone right now? A good new podcast? There aren't any I just checked. Are you googling the middle name of Arnold Horschack from "Welcome Back, Kotter" again? No need, I know that one, it's Dingfelder. Maybe you should put that thing in your Phone Sleeper and take a little break. You'll know where it is, right there, but you can spend 10 minutes doing something else. Maybe you want to drink a glass of sparkling water or do some stretches or memorise your Social Insurance Number. It isn't going to change. You have it forever. Seems weird not to know what it is.
I (J) made this 4.5 x 7 inch vegan phone sleeper by weaving various cottons on my Leclerc Nilus 4 shaft floor loom and sewed them together on our new sewing machine (a Pfaff Smarter 160s), where I also made the soft cotton/acrylic linings, and then hand-sewed them in with a needle and thread using a ladder stitch. Then I took their pictures, weighed and measured them to estimate shipping, and posted them here. Lifetime repair warranty (my lifetime. I am 50).
You can also make your own out of a Crown Royal bag or a nice envelope you saved.
(pictured: iPhone 13 in an Otterbox case)
One of a kind, fifty-three Canadian dollars plus shipping and taxes if applicable.
Free delivery in Winnipeg use discount code WINNIPEG